Hotel Neapolis, the perfect base for You
"Great location, great value for money.
We were really satisfied, great stay in Naples.

Very friendly staff. Excellent position in historical town center."
Single or double rooms with two beds and double beds but also family rooms with one or two additional beds to guarantee all guests enjoy high comfort
book and save commissions from other sites
Hotel Neapolis,

the perfect base for You
Single or double rooms with two beds and double beds but also family rooms with one or two additional beds to guarantee all guests enjoy

high comfort
here we are and directions
The Hotel Neapolis is perfectly located in the center . It is also at a crossroads of the most important transportation routes.
Capodichino International Airport

is a few kilometers away and can be reached either with the special ALIBUS bus or by taxi or by car also.
The central railway station in Piazza Garibaldi is walking distance from the hotel. You can also reach the hotel by taking the Metro Line 1 and getting off at Piazza Dante, which is a short walk away.
If you arrive in Naples by ferry, you will arrive at Beverello Port or Porto di Massa Port. From here, the closest metro stop is Piazza Municipio. You can take the Metro Line 1 to Piazza Dante which is a short walk from the hotel.
The hotel is also close to many highways such as the A3, A1 (Naples-Milan) and the city ring road, known locally as the 'Tangenziale.' We also offer secure, covered garage parking.
metro

Line 1

and metro

Line 2

are both walking distance from Hotel Neapolis
We offer solutions!
Get here to Naples, and we'll take care of the rest!
The vast majority of things to see are easily reached by foot from the hotel which is located in the center of the Decumani, an ancient Greek boulevard. For examples,
Sansevero Chapel and the Veiled Christ

are 200 meters away, the

National Archaeological Museum

at 800 meters away,

Underground Naples

at 200 meters away, the

Duomo

at 500 meters away, and

MADRE Museum

at 900 meters.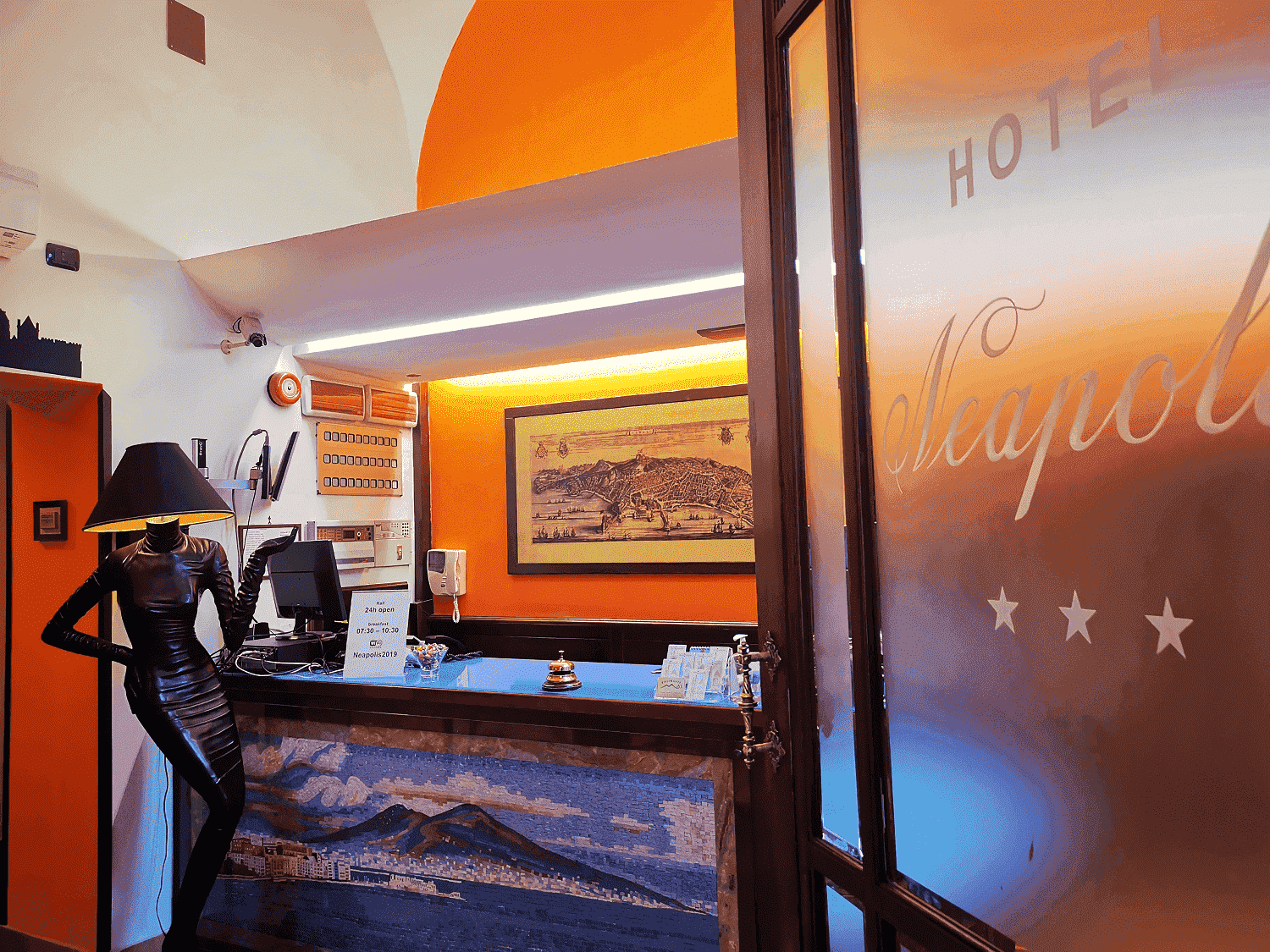 Reception
Our reception is open 24 hours and the staff is multilingual. The reception is prepared and well trained to give the right directions to visit Naples and its surroundings. Tourist assistance is in fact essential for getting to know and explore our town.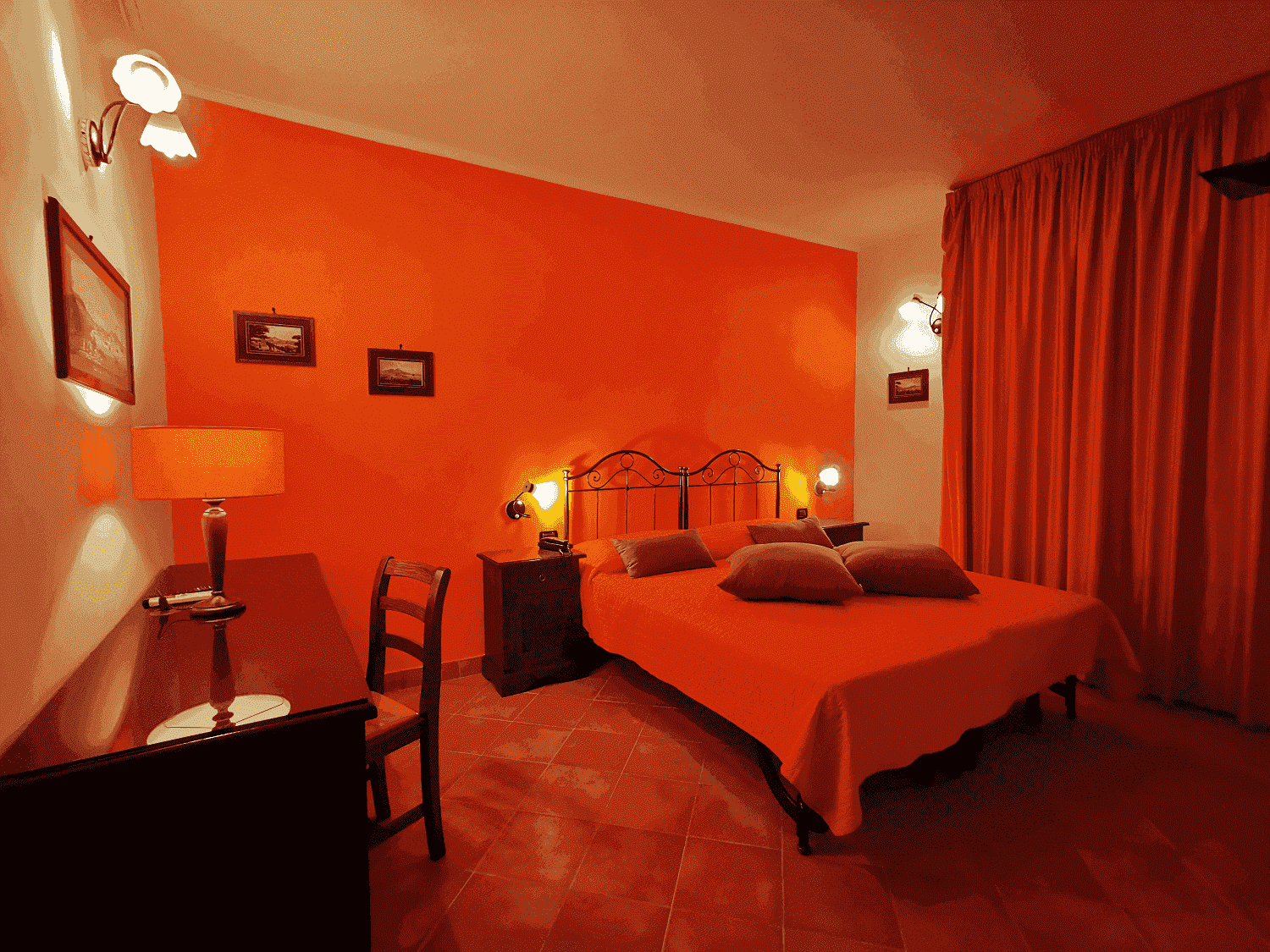 Rooms
Our rooms are immaculately clean, all with balcony and private bathroom with shower. They vary only in size ranging from single rooms of 15 m2 to 25 m2 for doubles. It is possible to arrange additional beds for children.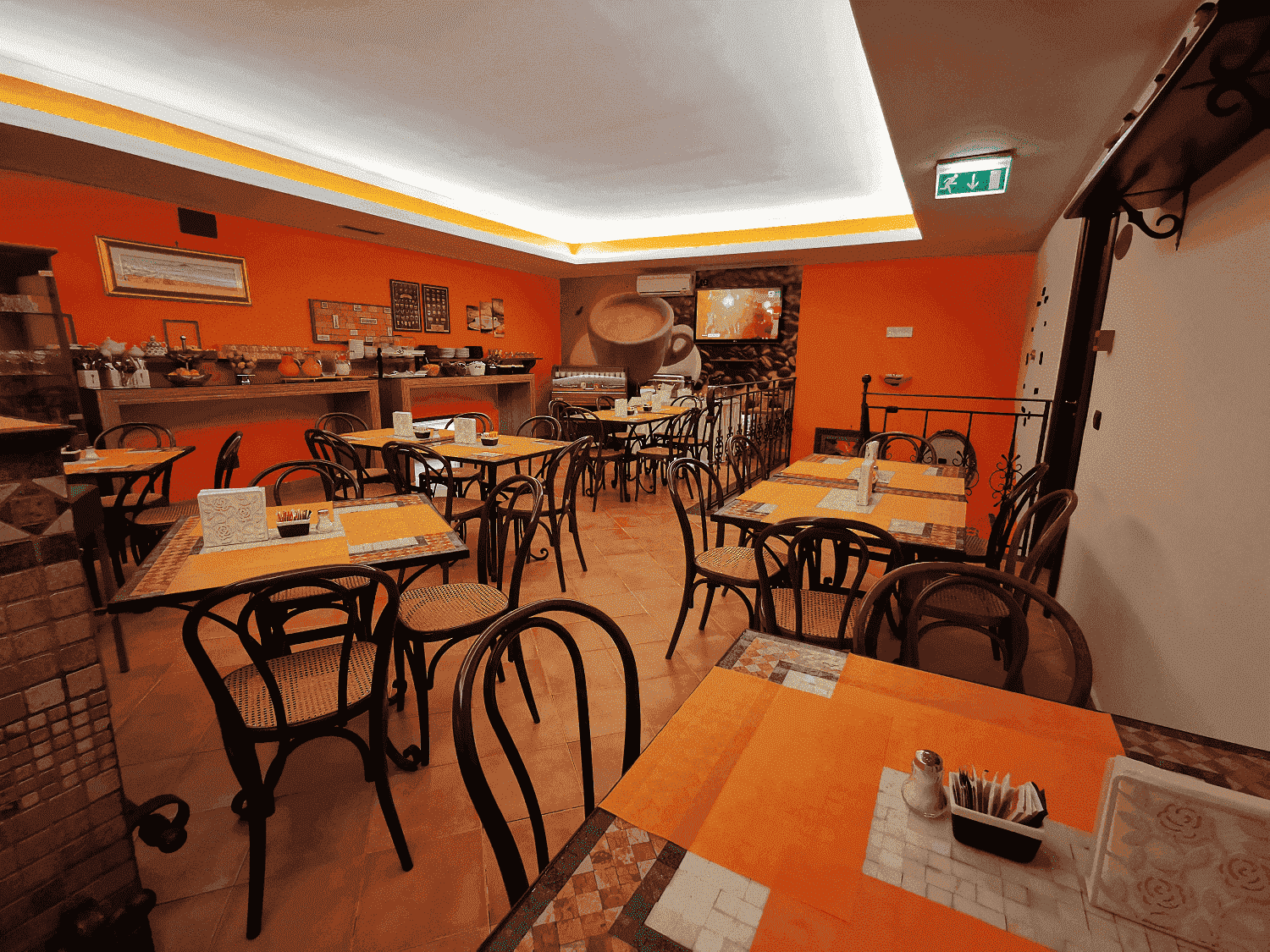 Breakfast room
Breakfast is served from 07:30 to 10:00 in the breakfast room. On special occasions, breakfast can be arranged early by reserving with reception and at no additional cost. Breakfast is buffet style but with coffee and espresso cappuccinos.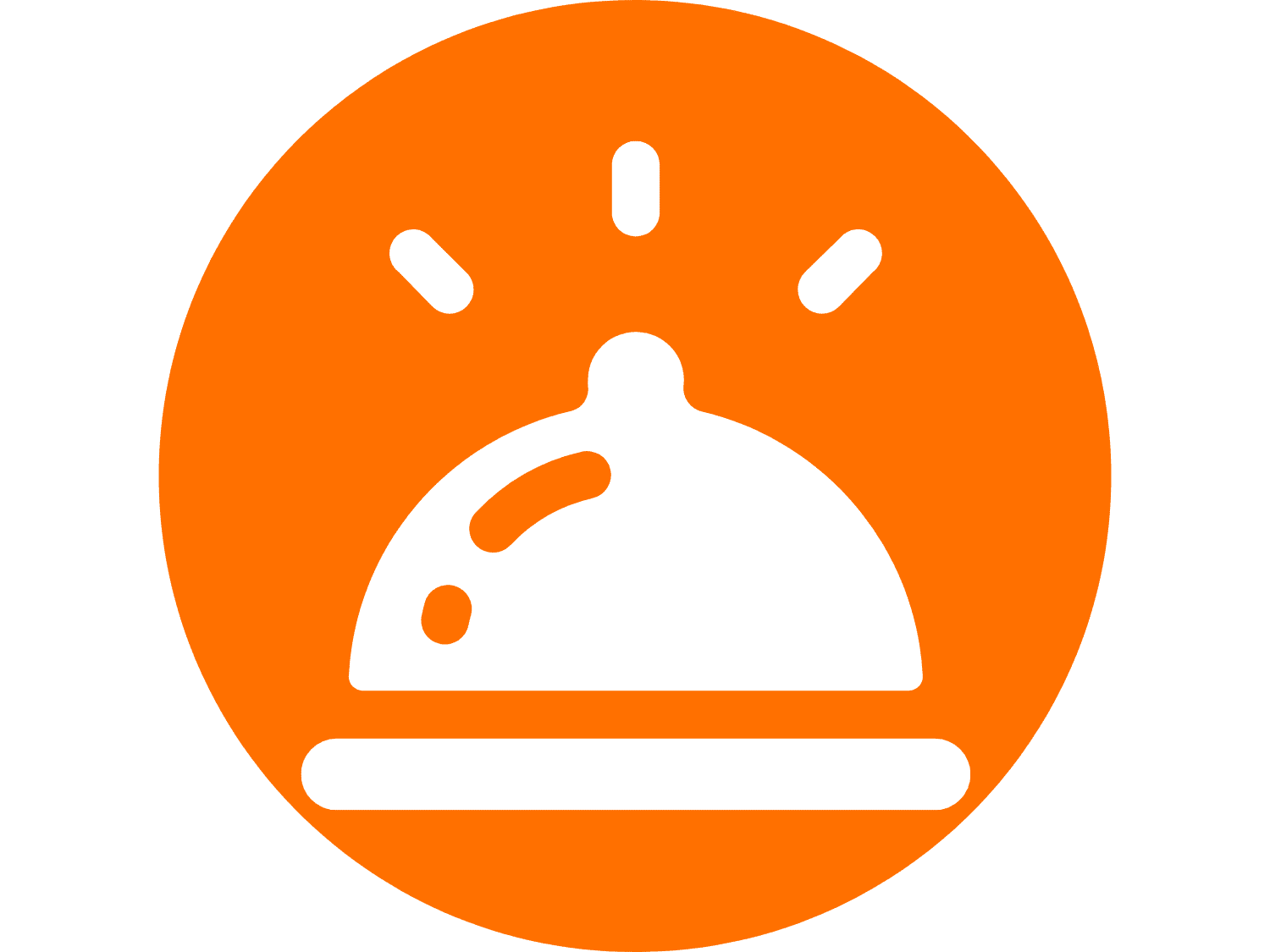 Hotel facilities
Hotel Facilities offer a restaurant, where guests may enjoy drinks or refreshing beverages. Others hotel amenities include air conditioniting, 24 hour reception, guest laundry and a wi fi free internet connection and many others.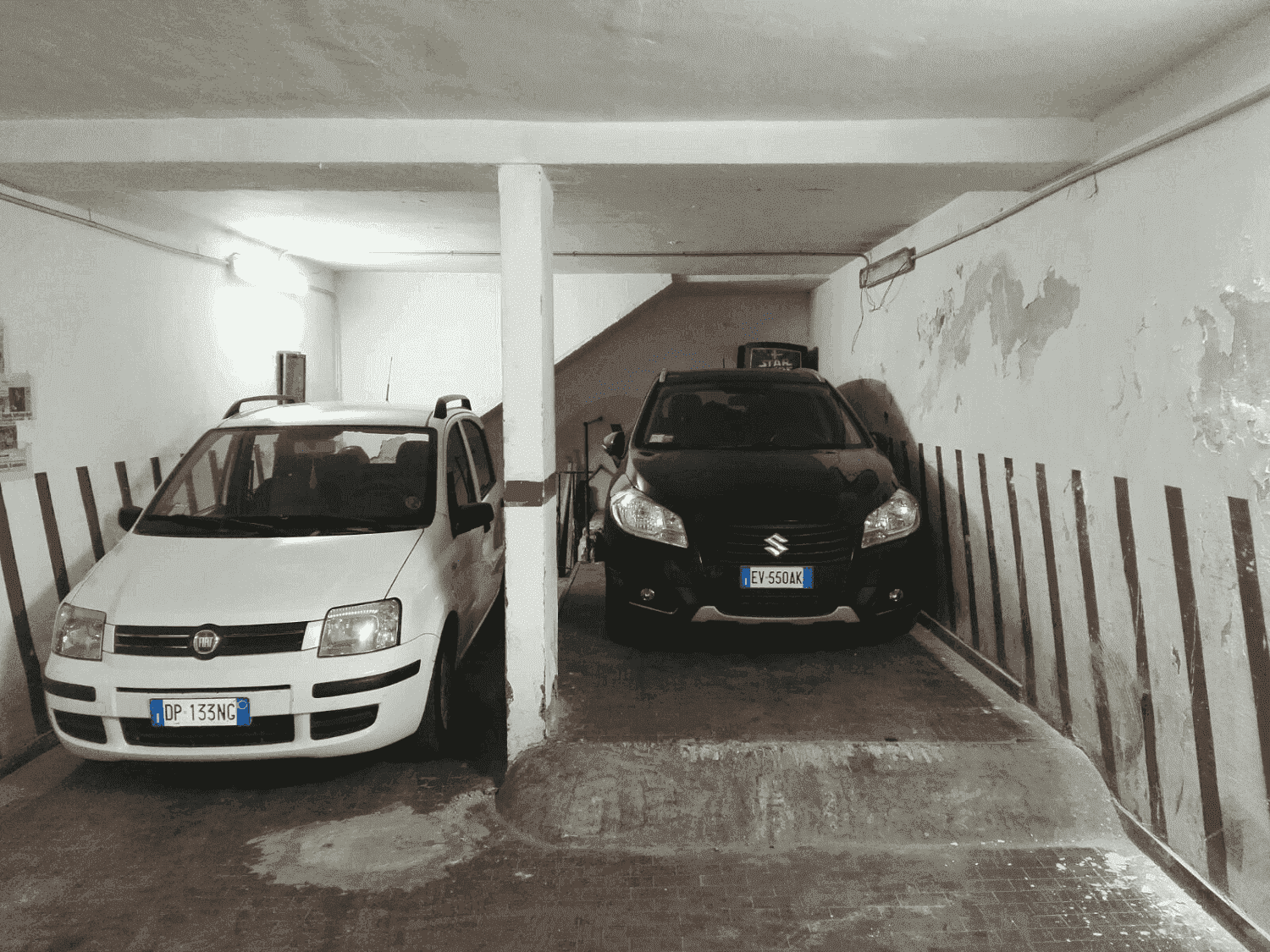 Garage
Our hotel is one of the very few in the historic center to have secure indoor parking. Cars are parked by the staff and returned every time they are requested by our guests. It is best to book the parking space together with the room. The reservation also includes access to the restricted traffic area known locally as 'ZTL'.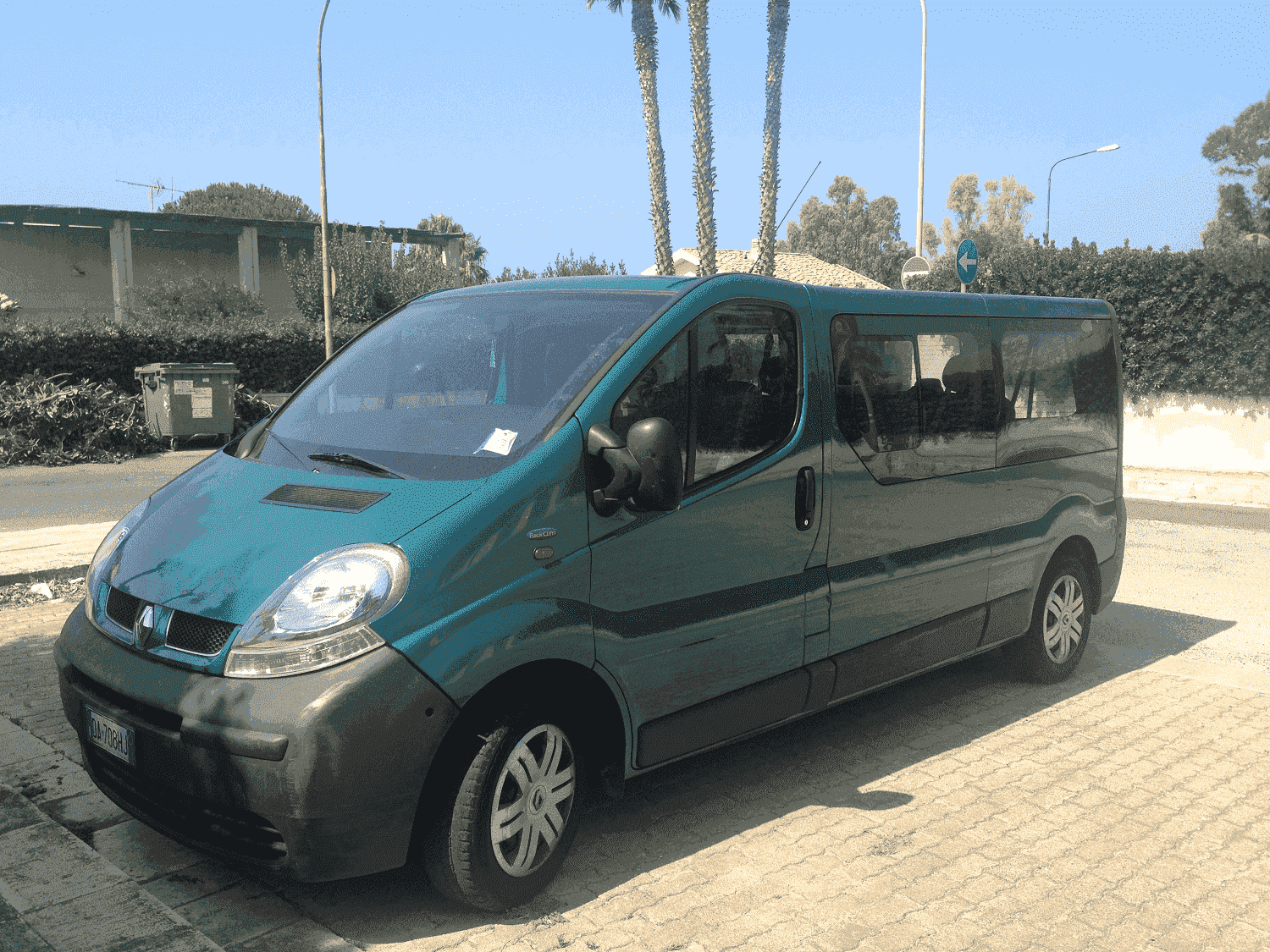 Daily tours
We organize daily tours and excursions around Naples with a private driver. Tours usually last between four and seven hours and cover multiple destinations. Our most popular tours are Pompeii/Vesuvius, the Amalfi coast and the Sorrentine peninsula. The excursions can be booked directly at our reception desk.
Hotel Neapolis is respectable three star hotel
comfortable designed rooms
Room amenities include:

Desk, Air Conditioning, Heating, Shower, Hairdryer, Bathroom Amenities, Toilet and Bathroom, Bathtub or Shower, TV with Satellite and Cable Channels, Wi-Fi Internet, Minibar, Telephone, Wake Up Service or Alarm Clock telephone and balcony or window
We make guests feel at home
Our hotel appeals to the desire to stay in a hotel while adding the comfort of home
features include: a clean bathroom equipped with a professional hairdryer (in addition to the wall-mounted hairdryer generally supplied with hotels, the rooms are equipped with professional hairdryers), a comfortable bed, with fresh sheets and soft pillows, a desk with light, a mini-bar, a flat-screen TV flat and wi fi… the Neapolis hotel makes you feel you're at home…
Enjoy the best

breakfast

in Naples
Neapolitan espresso and cappuccinos are freshly prepared
You will love our entirely handmade cakes, pies, pastries, savory pies and other typical sweets of the Neapolitan tradition. Every day our guests will enjoy head chef Aida's delicious creations. Gluten-free products are always available.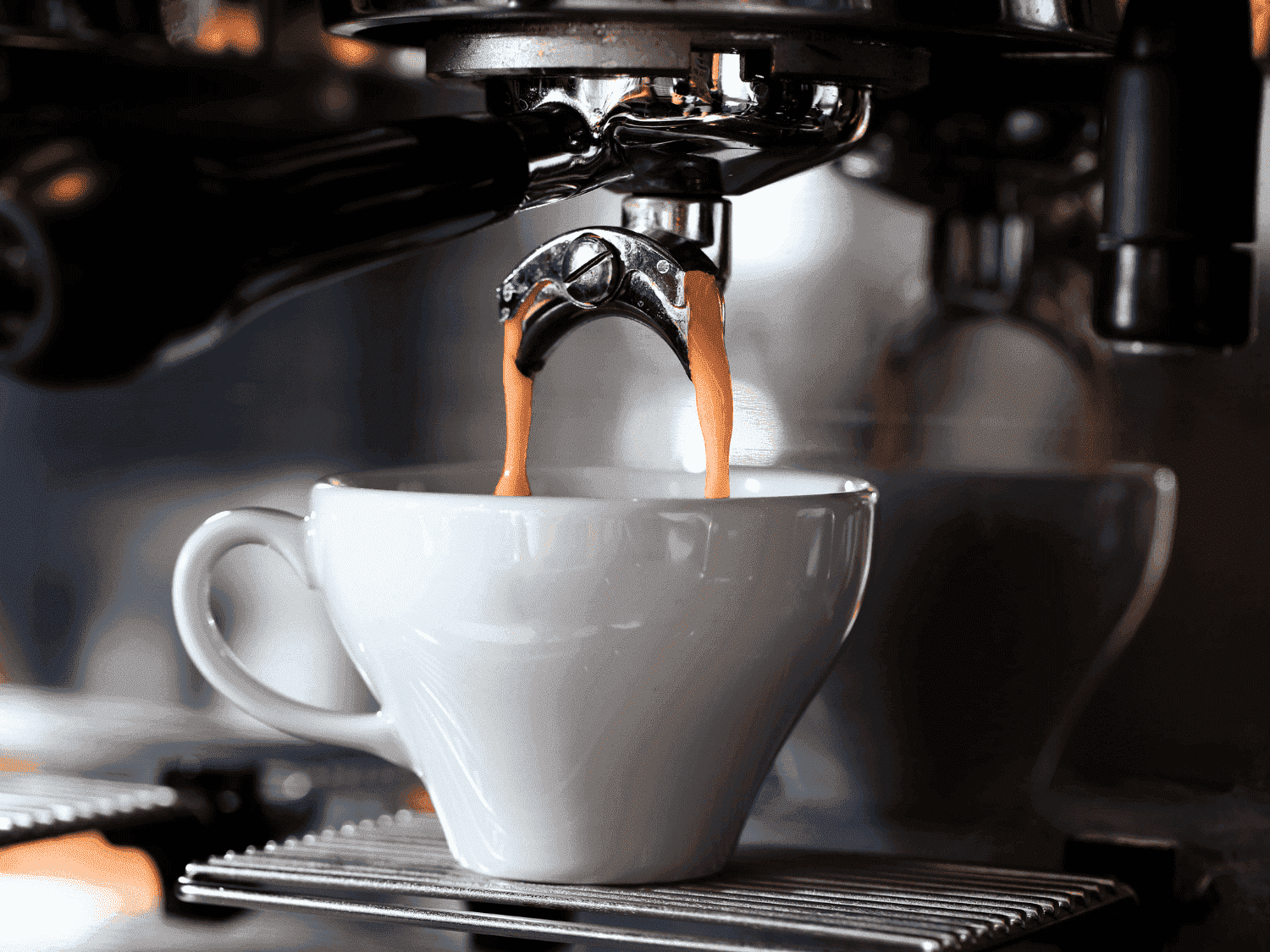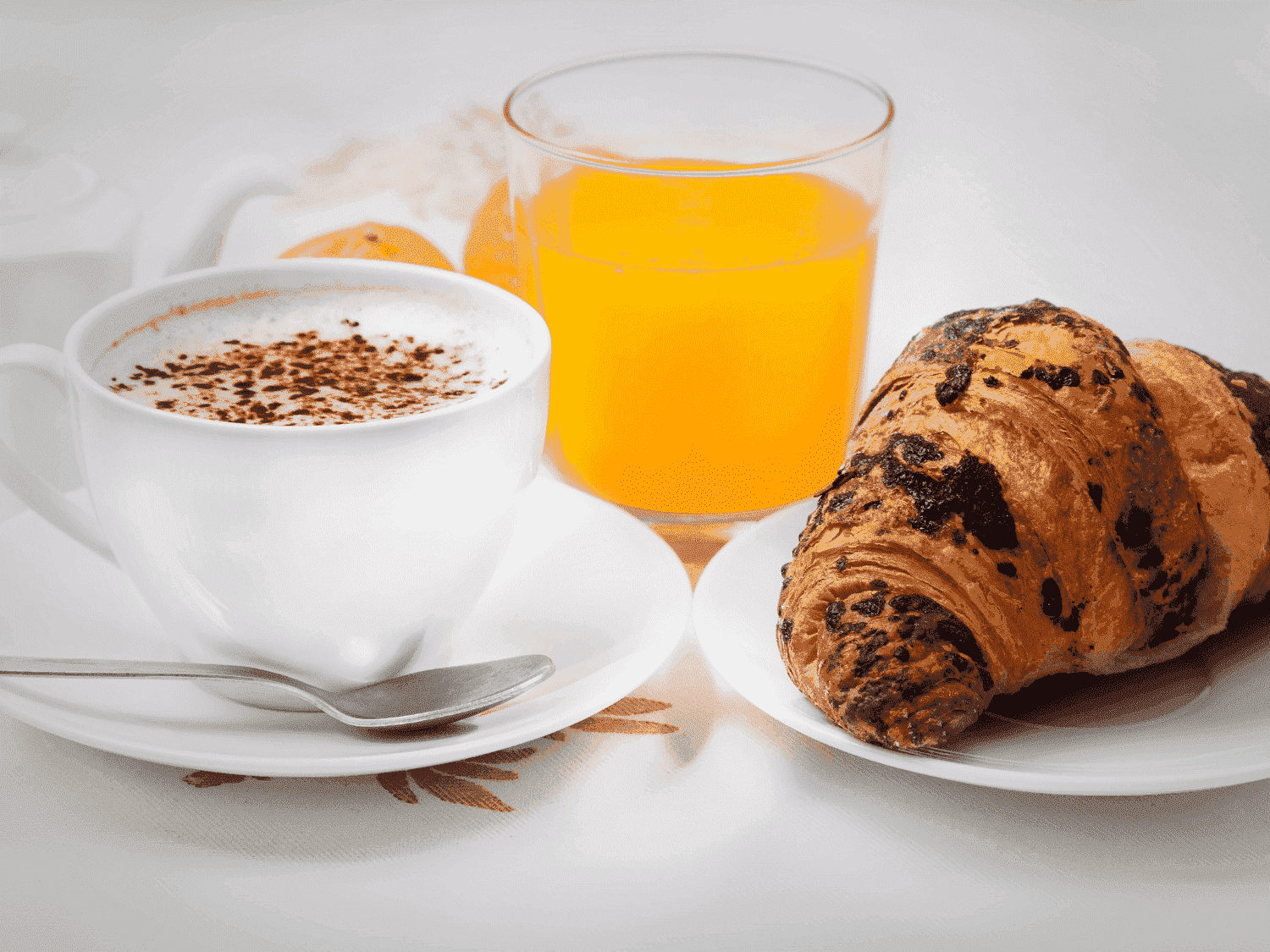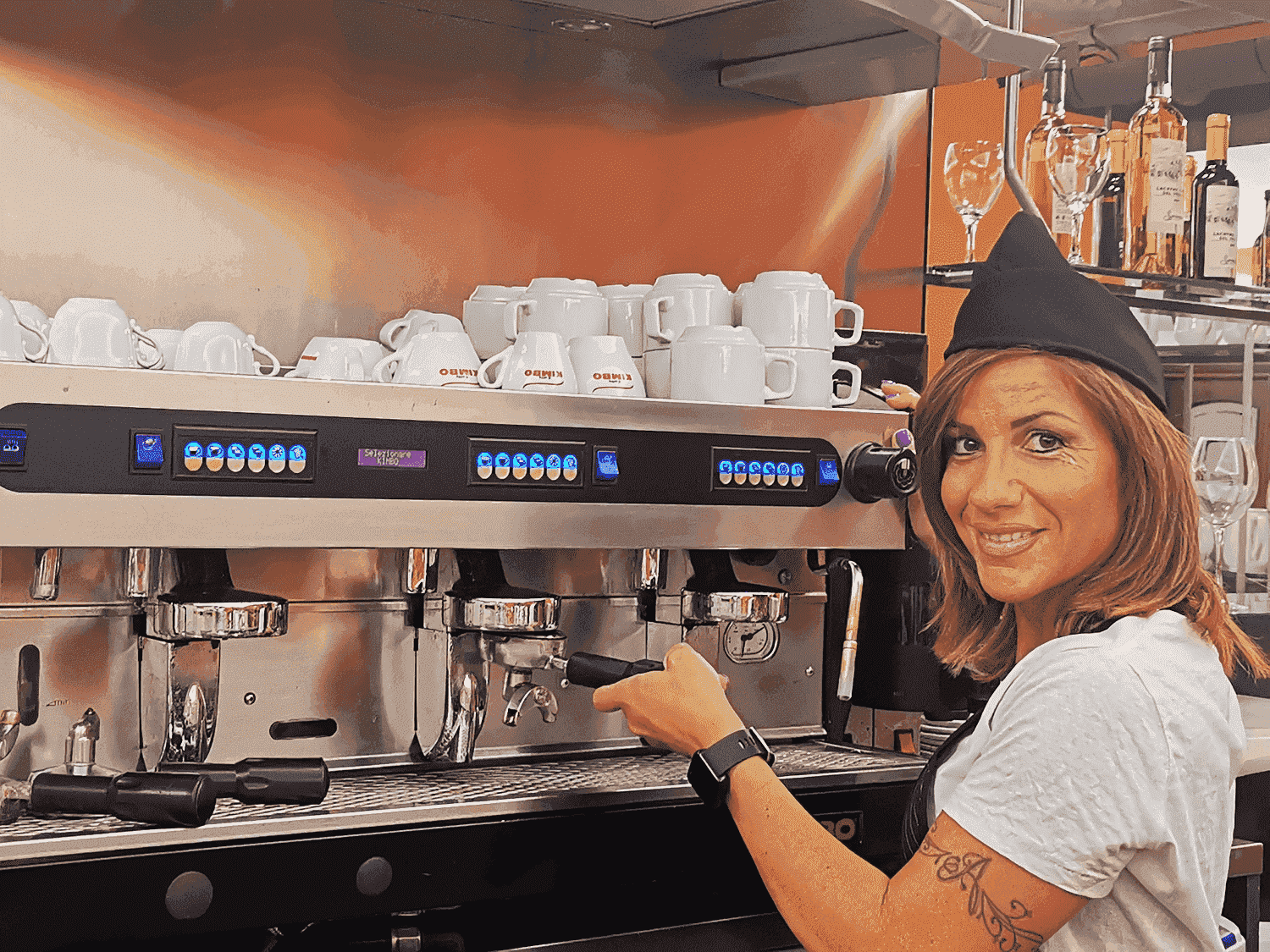 Our hotel in the city center features exclusive services
with an Internet corner with pc, information book, videos on Naples and on things to see and even the xbox for the little ones. All included in the price paid for the room
We love to keep you up to date!
Join us! It will only take a minute. Here is the latest news from the ancient center
"There is no One Naples, there are a thousand. Naples is not one, but a thousand cities in one."

Inexpensive, great location, clean, friendly, charming
A delightful hotel hide in an inside courtyard. The rooms are small but perfect for me as I travel a
Show More

book from the site!
save commissions